International Trade Assistance
Chadwick Export Services is an independent Customs and international trade consultancy practice, a deliverer of training and a provider of a fully‑comprehensive documentation service. We offer a complete service across the spectrum of global trade. Our specialist team of experts have over 50 years of experience in export and import related matters. Whatever your query; contact us for advice and assistance. You'll find us friendly, approachable and, above all, knowledgeable in the often-complex world of international trade.
How can we help you…
Consultancy services for Customs and international VAT.
Understanding the new Customs law — the Union Customs Code — and how this may affect your pattern of trade.
Applications for a Customs Special Procedure, such as Inward Processing, Outward Processing, Customs Warehousing, etc.
Tariff classification, Harmonized System codes, Combined Nomenclature and TARIC measures.
Rules of origin (preference and non‑preference), Approved Export Status and supplier declarations.
Customs valuation for import declarations and export declarations.
Creation and implementation of import procedures and export procedures to ensure Customs compliance.
Export Licence controls, rating of goods and applications for Export Licences.
Pre-Audits and responsible record‑keeping
Preparation for application to become an Authorised Economic Operator.
Full and comprehensive Letter of Credit service.
On‑site bespoke training courses on all aspects of international trade.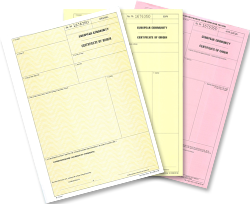 Documentation
Our highly‐regarded comprehensive documentation service.
Specialising in Letters of Credit, Documentary Collections and ATA Carnets; our keen eye for detail offers a reassuring and invaluable helping‐hand for those new to international trade, as well for those who are experienced but under pressure.
Let us raise all your export Letter of Credit documents for you — streamlining the process — to achieve first‐time compliant presentations and prompt payment. Alternatively, if it is assistance with single documentation you require, we can provide quick turnaround service on Certificates of Origin, EUR1 & A.TR Movement Certificates, C16s, C61s and various CCVOs.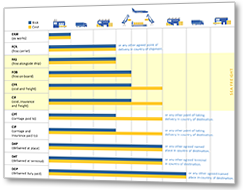 Training
Attend a training course led by our renowned experts or invite us to deliver a bespoke course.
We provide a wide range of tailor‐made training courses covering all subjects of international trade, including Import, Export, Incoterms, Export Licence Controls, Customs Special Procedures, Rules of Origin and Letters of Credit.
You can also look for us at your local Chambers of Commerce. We provide British Chamber of Commerce (BCC) training courses and assessments at many Chambers of Commerce across the UK.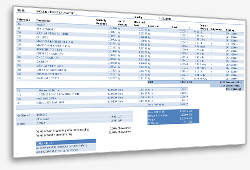 Consulting
Providing consultation to companies in communication with HMRC, DIT, ECJU and UKBF.
We offer consultancy and pre‑audits, invite us to discover ways you can save on Customs duties, whilst ensuring you are maintaining Customs compliance. We can assist with all aspects of international trade, including;Tariff classification, Customs valuation, understanding complex VAT rules, Intrastat and EC Sales Lists, as well as writing reviews to HMRC to help reduce C18 Post‐Clearance Demand Notes.
We can help you and check your compliance with Inward Processing, Outward Processing, Returned Goods Relief, Temporary Admissions, Customs Warehousing, and how these matters are affected by the new Customs law — the Union Customs Code — and the Transitional Arrangements.
We have a long history of providing consultation to companies in communicating with HMRC, DIT, Export Control Joint Unit (ECJU) and UK Border Force. We have significant experience helping both large global corporations as well as small local businesses, across a wide spectrum of industry sectors.